LES FALLE
(Drums)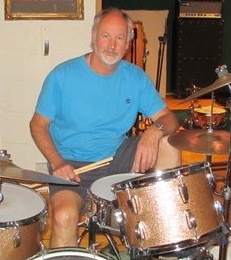 Les and Bas first became friends during a summer season in 1966 at the old Springfield Stadium, Bas playing in the Kingbeats and Les in the Soho Sect. They talked about doing something together which eventually led to the formation of Cair Paravel/Marjorine with Derek Griffin and Val Risden.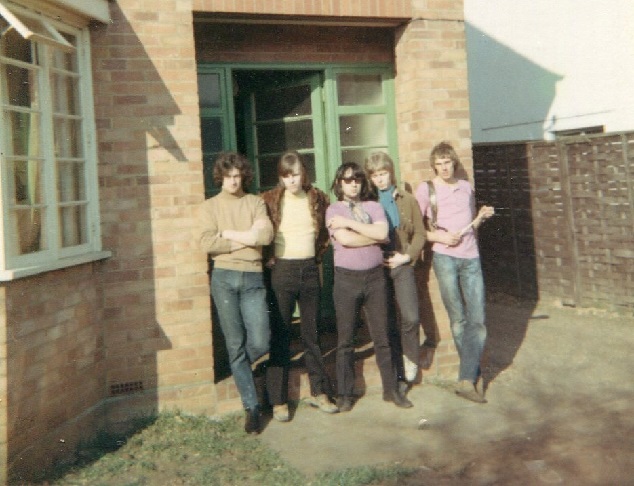 Summer 1968 - Cair Paravel - Leighton Buzzard - Les Falle, Val Risden, Brian Saville (Roadie), Derek Griffin, Bas Le Riche.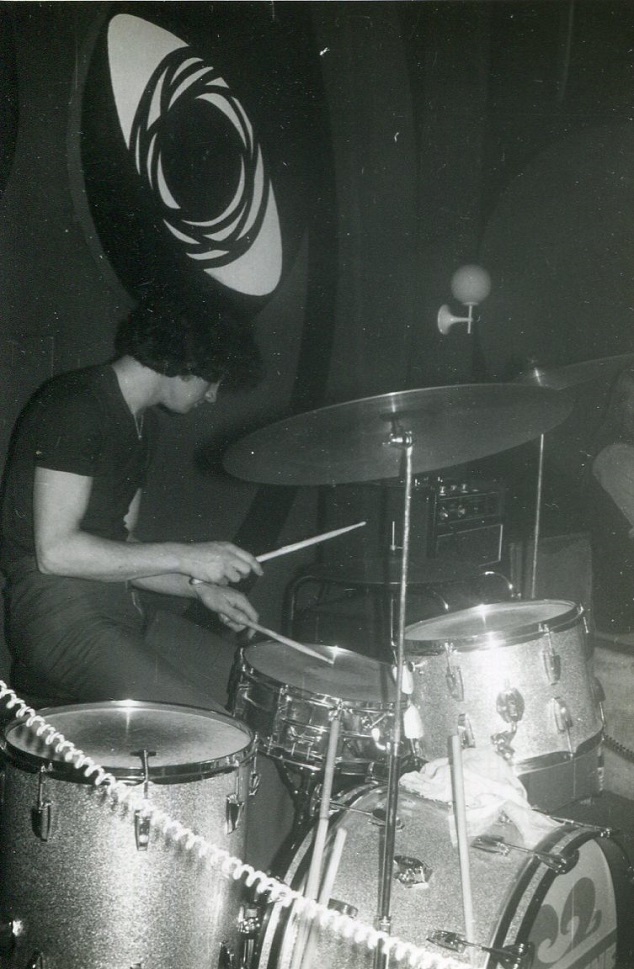 1969 - Frankfurt - London House Club
After two and a half years playing in the UK, France, Germany and some cruises, during which time Bas had left the band, Les returned to Jersey in 1970 where he met Derek Culshaw in Colin Alner's band Evolution.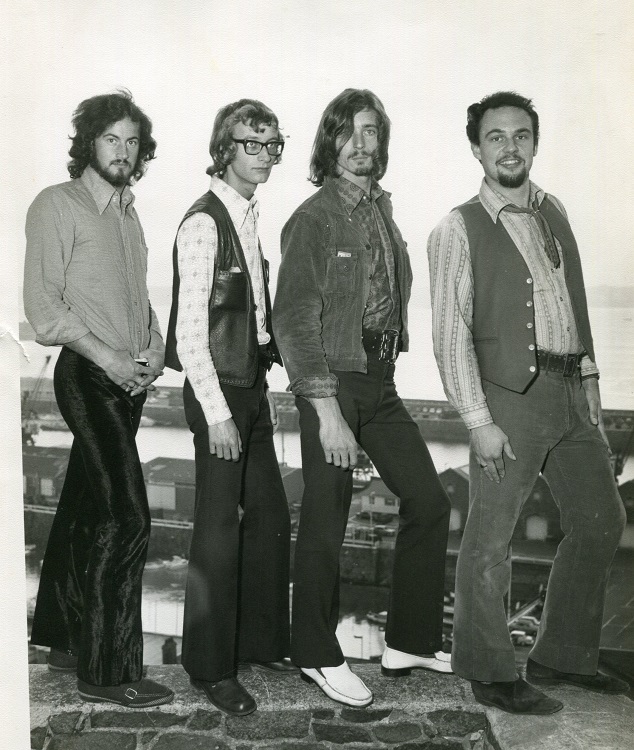 1970 - Les Falle, Derek Culshaw, Colin Alner, Syd Smith.
Along with Bas the three of them decided they wanted to concentrate on original material, and so Bunker Hill was born. Although the band was never very busy with live gigs, the amount of original material they produced was quite prolific.
For a time, Dave Medder joined the band but when Bas decided to move to Australia in 1973 the band became dormant. Les spent six months with Bas in Australia in 1975-6 where they wrote nine new songs, one of which is included in the concert.
On his return to Jersey Les continued writing with Derek and the three of them retained a strong writing relationship for many years.
Derek sadly passed away in 2019 after a long illness, however, Bas and Les continue writing to this day.
Over the years Les also played with Memory Lane, The Crescendos, The Grumpy Old Men, Simon Raverne and Peace For The Wicked, with Pix Pickford and Ian Mesney which was a Jimi Henrix/Stevie Ray-Vaughan inspired band which lasted eight years and produced two albums.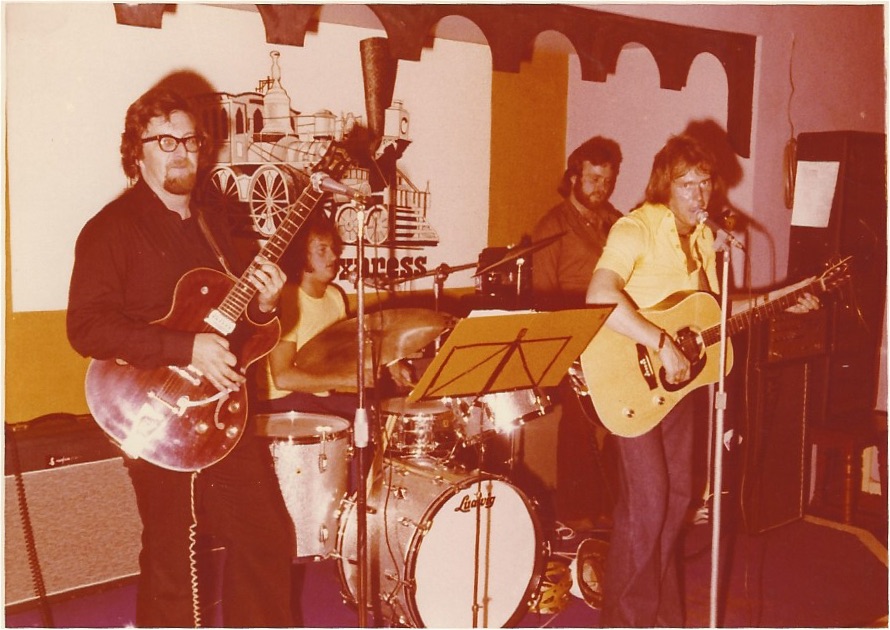 1975 - Memory Lane - Sable d'Or - Martyn Michel, Les Falle, Dave Medder, Norman Clarke.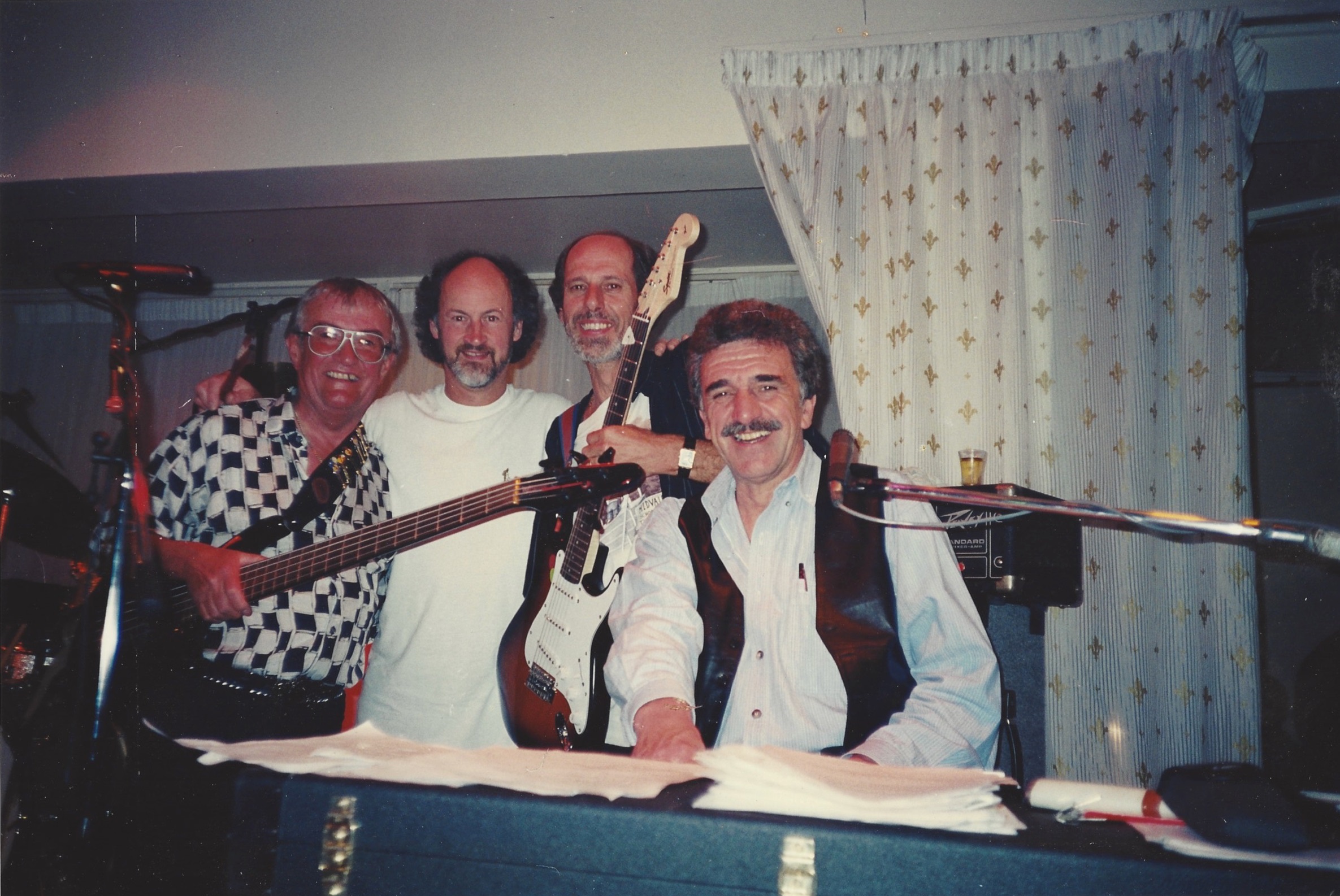 1995 - Heartbeats - Ceasars Palace - Bob Michel, Les Falle, Bas Le Riche, Steve Huelin.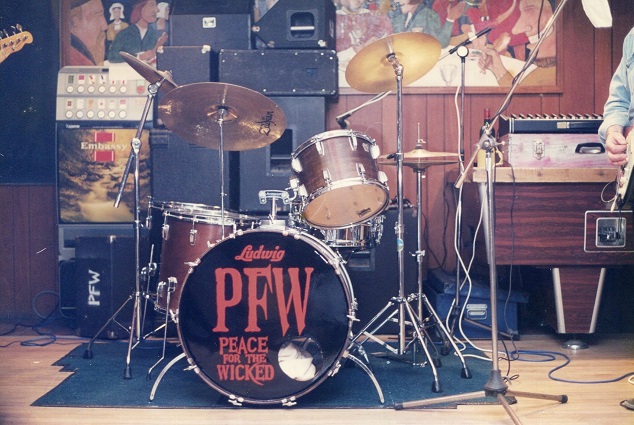 The idea for Peace for the Wicked came from Jon (Pix) Pickford (guitar and vocals) who wanted to form a three-piece power trio based on the music of Jimi Hendrix, Stevie Ray Vaughan, The Small Faces and some original material.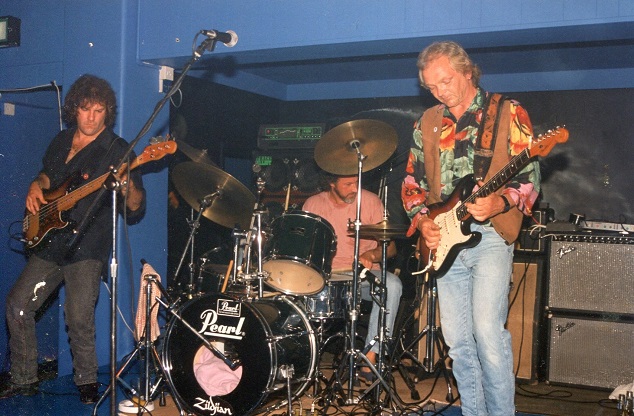 Ian Mesney, Les Falle, Jon (Pix) Pickford
Les came out of retirement to join this band. The original bass player was Tommy Bartke, also a good singer, who had played with Pix previously. Unfortunately, Tommy became ill and had to retire from the band and sadly has since passed away.
Ian Mesney, Les Falle, Jon (Pix) Pickford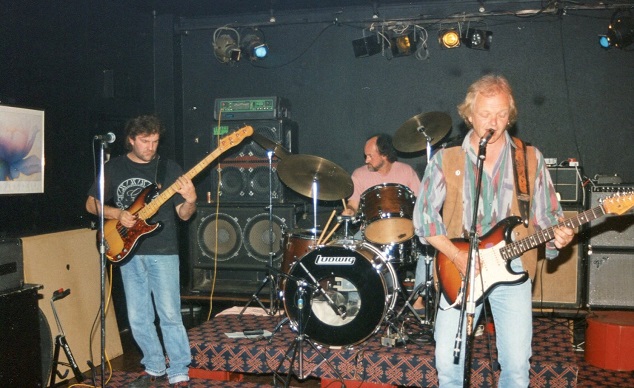 Ian Mesney, Les Falle, Jon (Pix) Pickford
Ian Mesney joined the band to replace Tommy and remained for the band's eight year duration 1994-2001.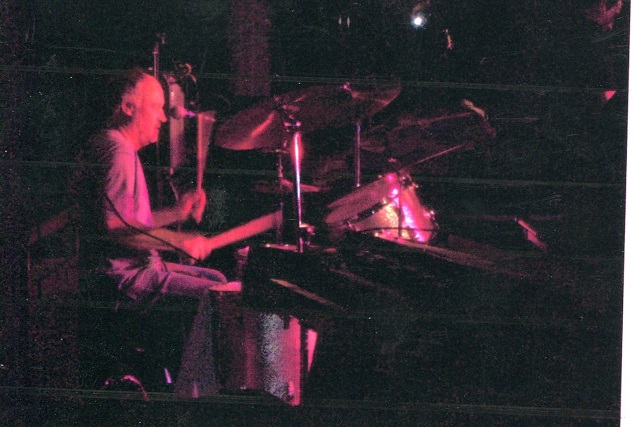 2008 - The Crescendos - Merton - Les.
For several years it has been discussed within the band to perform music live so it is a particular pleasure for Les that this is now a reality and to play these songs with the help of such fine musicians.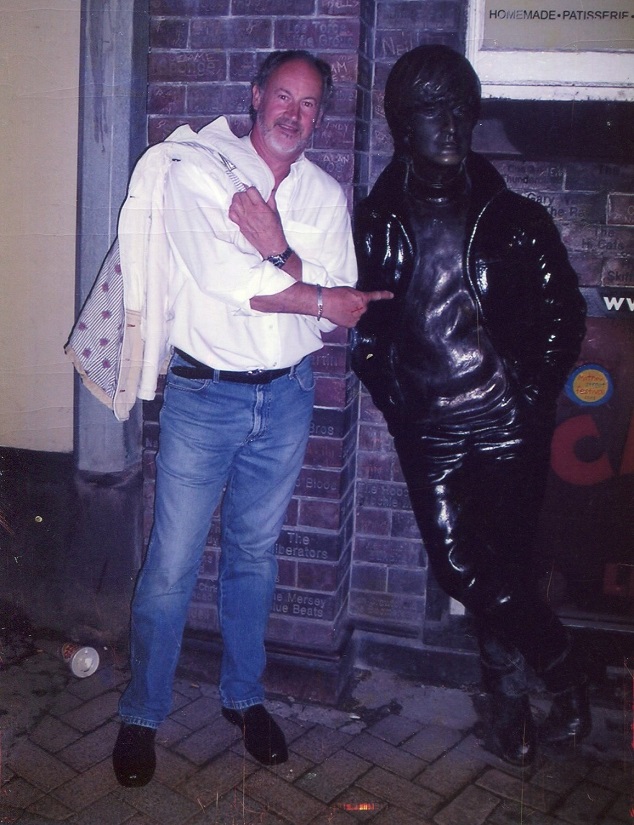 2006? - Liverpool - Les meets John Lennon.