ANT NOEL
(Guitar, Piano & Vocals)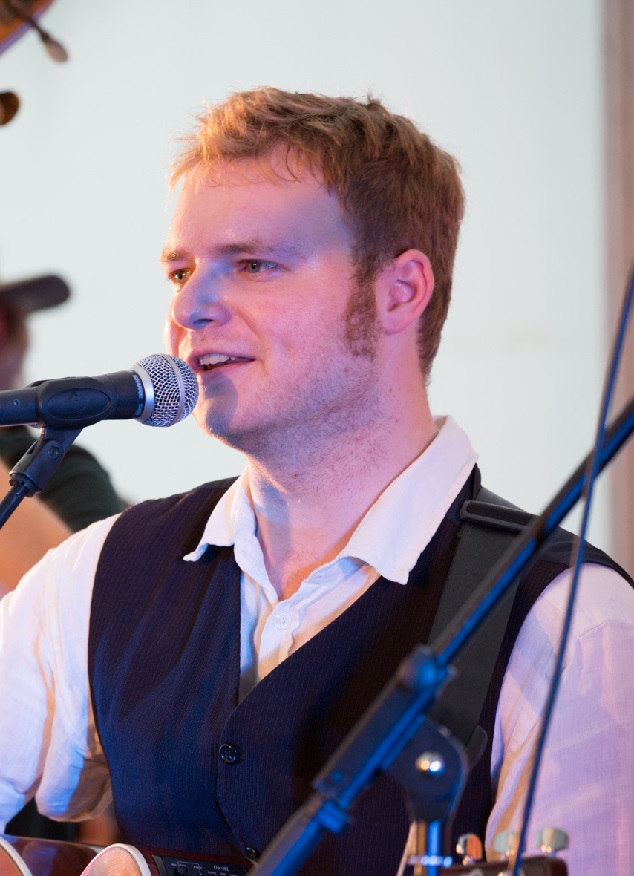 Born and raised in Jersey, Ant graduated with an MA Music from Bristol University in 2007. Having spent a decade working in Bristol as a performer, song-writer and tutor, Ant moved to Wells, Somerset to spend a further five years gigging in the South West whist teaching music in primary schools.
As a recording artist of original material, Ant has released four solo albums since 2010 - critically acclaimed by the BBC, local media and the Musician's Union - working with many of Somerset's top recording musicians and studios, alongside playing as a session musician for other artists.
Ant's third album "The Water's Line" - released in 2014 - was picked out by The Musician magazine as one of their "stand-out" albums for that year.
Ant's most recent album, "Ferryman's Wake" (2018) was equally well received by the media.
Supported by his former six-piece backing group The Peabody Drakes, Ant has performed at numerous festivals and events in the UK and has been a constant presence on stages across the West Country, building up a steady following over the years.
Ant moved back to Jersey in September 2019 to continue recording career and teaching music - currently as piano and violin teacher for the Jersey Academy of Music - whilst spending more time with family and bringing up his young son Jasper with wife Karly.
Ant has a family connection to Bunker Hill, as nephew to bassist Dave."Joining the band for this special event has been a privilege and a lot of fun".
You can listen to Ant's original music and purchase CDs at www.antnoel.com