BAS LE RICHE
(Guitar & Vocal)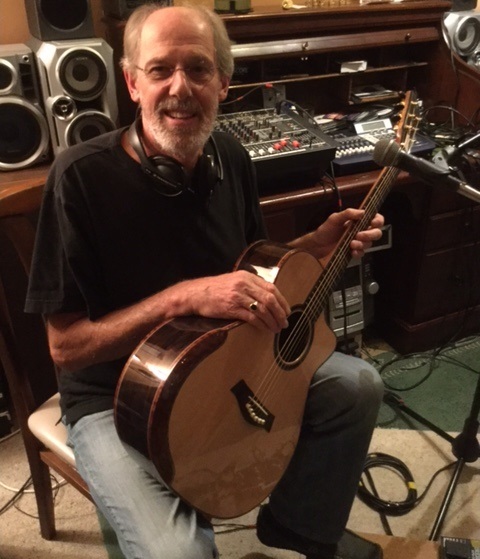 Bas bought his first electric guitar, a Vox, by sacrificing his school summer holidays and working at The Wine Lodge in King Street. After his time in Jersey and touring with Les in Cair Paravel/Marjorine.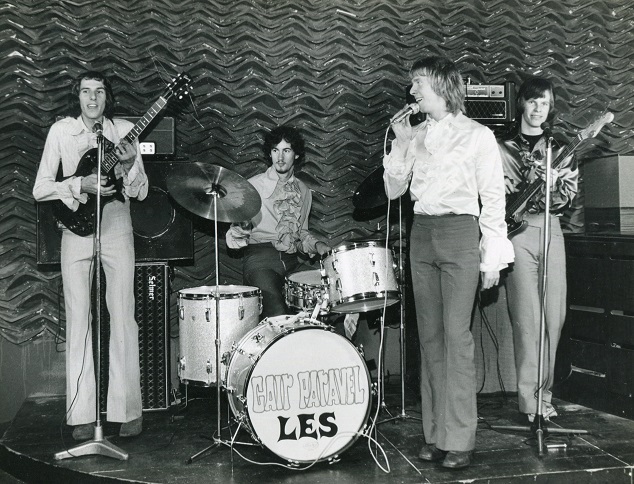 Bas Le Riche, Les Falle, Derek Griffin, Val Risden.
1968 - Lords Discotheque
Bas eventually left the band and within a few weeks arrived in Pakistan to join the Gary Bond Combo (Gary Parkin).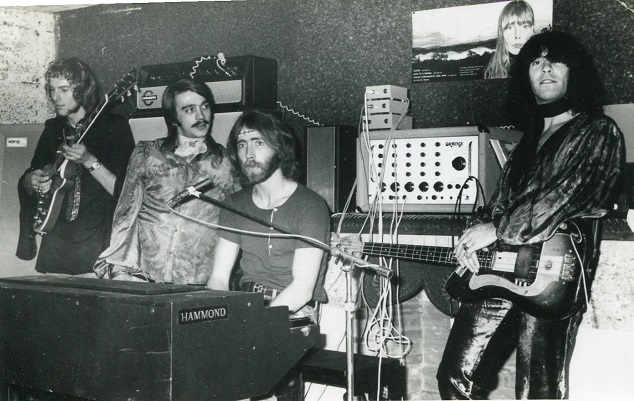 1970 - Portugal - Objectivo
This was followed by eight months in Portugal with a Multi-national line up of Portuguese, English, American and one Jersey guitarist in a "heavy" style band.
Bas returned to Jersey and as well as forming Bunker Hill played in There and Back Again which became Shadowfax.
Australia then beckoned in 1973 and a string of bands came and went as Bas looked for somewhere to fit in.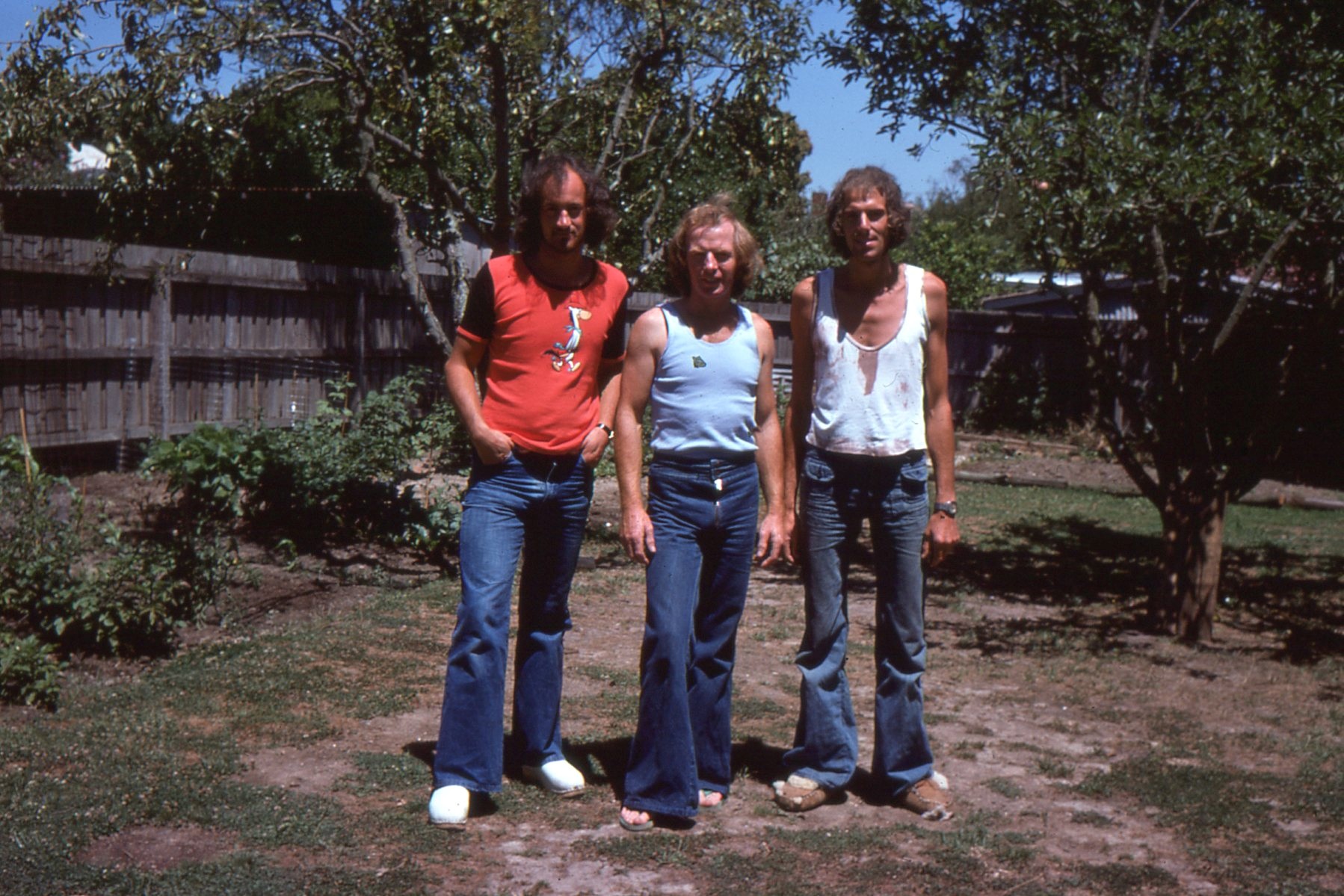 1976 - Melbourne Australia - Les Falle, Norman Vautier, Bas Le Riche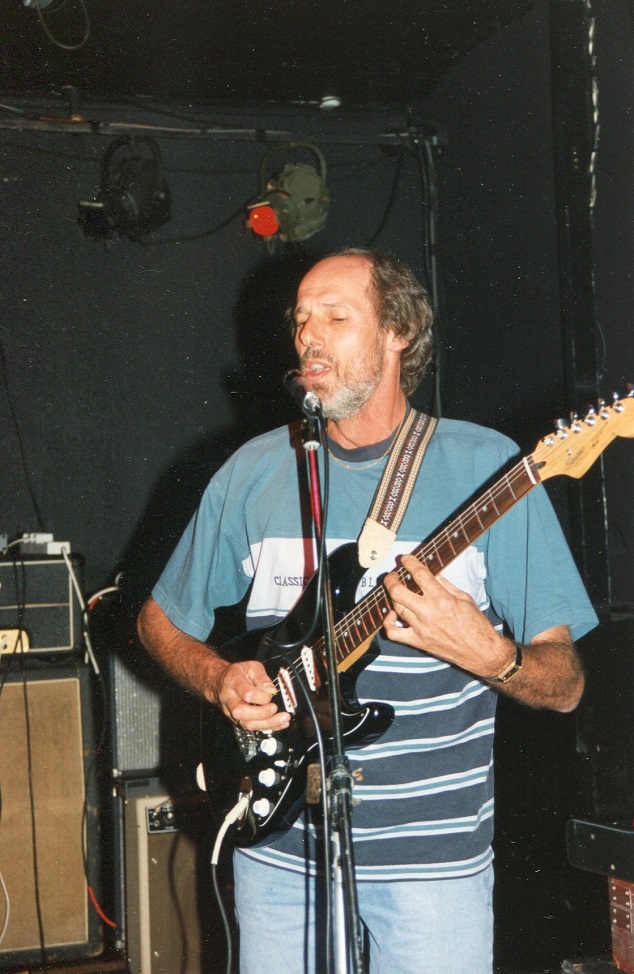 1995
Throughout these travels Bas and Les always kept in touch. With the arrival of the digital age, writing songs became a possibility, albeit with some ten thousand plus kilometres separating them. In 2012 Bas recorded songs in Jersey with Les, Derek and Dave with Sam Falle engineering the sessions.
Three years later in France Les and Bas met again - one-week later Bas arrived in Spain to see Derek.
It was to be the last time the two met before Derek's passing in May 2019.
Collaboration continues to this day with Les.
Bas is now playing in a duo in Melbourne and still writes and arranges songs - and buys guitars.